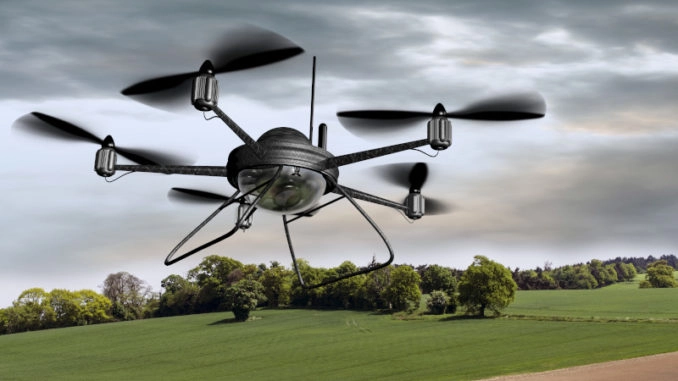 Drones, these devices recognizable among a thousand by the roar of the propellers, are not only used to take photos. This technology, developed for military purposes during the First World War, fulfilled many missions for the army, such as detecting humans or animals using an infrared camera, filming and transmitting what was happening in the field in real time. It could even replace the factor, because some drones even carry packages.
The idea was born during and after the First World War. These are prototypes of unmanned and remotely controlled airplanes.
French, English, and Americans are working on their own to build these small planes so that they can go into enemy territory to capture important images in order to establish military strategies. These prototype unmanned aircraft are a real research topic.
At the end of the 1930s, the American company "Radioplane Company" began to produce drones intended for the training of antiaircraft artillery. In other words, the idea is to train soldiers in the event of bombing by airplanes. Nearly 9,400 Radioplane OQ-3 (the model visible in the photo opposite) were produced during the Second World War.
In 1946, the firm put into production a more advanced model called OQ-19 which is exhibited in the Great Hall of the Army Museum. This catapulted model moves thanks to a 72 CV engine. It can thus reach a speed of 230 miles/h for a flight lasting 90 minutes.
Poupoupidou! Employed in the drone factory, she becomes a super star.
The young woman of 18 who poses in 1945 in front of the drone is an employee of the firm "Radioplane Company" responding to the name of Norma Jean Dougherty. She will then be better known by her stage name: Marilyn Monroe!
Norma Jean Dougherty (Marilyn Monroe) photographed in the Radioplane Company, Burbank, California, 1945, par David Conover. (War Heritage Institute)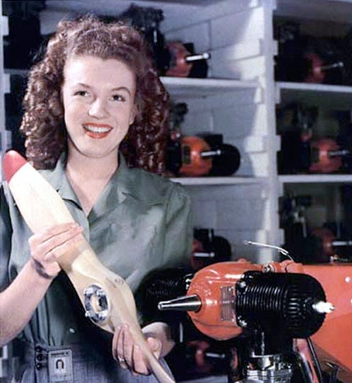 Drones today, yes, but for what purpose?
Controlling traffic, measuring the scale of natural disasters, monitoring fires, and forest fires, monitoring electrical networks, delivering parcels, conducting topographic surveys, locating criminals, this is how these devices are used for use soldiers are now employed in civil society.
The Belgian army is joining forces by providing two B-Hunter drones at the service of the Maritime Information Crossroads to guarantee Belgian North Sea holidaymakers safe beaches (surveillance of all types of traffic) and cleaner (pollution control).
This funny little bumblebee, now sold in supermarkets in a simplified version, is attracting more and more children and adults. On the side of social networks, stop doing "Selfie" and let's do "Dronie", that is to say, a short video that consists of showing where one is. Riding this wave, athletes of all disciplines are making the buzz and sharing mini-films of their exploits on social networks.
Norma Jean Dougherty (Marilyn Monroe) photographed in the Radioplane Company, Burbank, California, 1945, by David Conover.