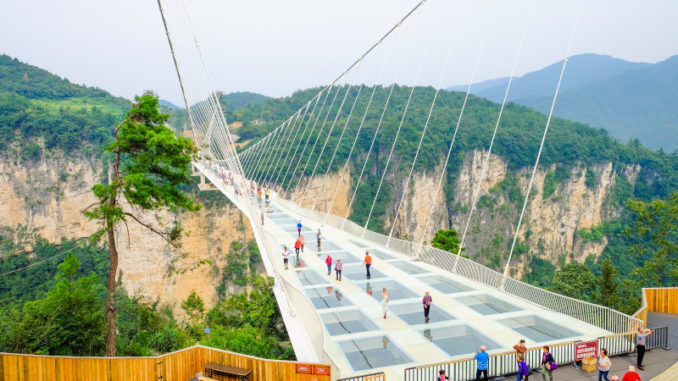 This tallest and longest glass bridge in the world that overlooks the Zhangjiajie Grand Canyon was opened to tourists on August 20, 2016. This grand canyon is a great natural gem from China that inspired director James Cameron for the famous movie with blue humans: Avatar.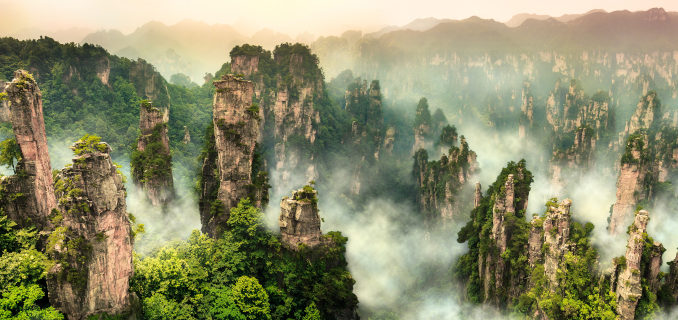 Do you dare to walk on the highest glass bridge in the world?
If you want to test your fear of the void, this is the perfect opportunity. This bridge is at a height of 984 ft (same height as the Shard building in London)! It is 1,410 m long and 19.7 m wide, like a 2-lane highway.
This bridge can accommodate 600 people at a time.
It is not only open to tourists, but also to all lovers of thrilling sports like bungee jumping.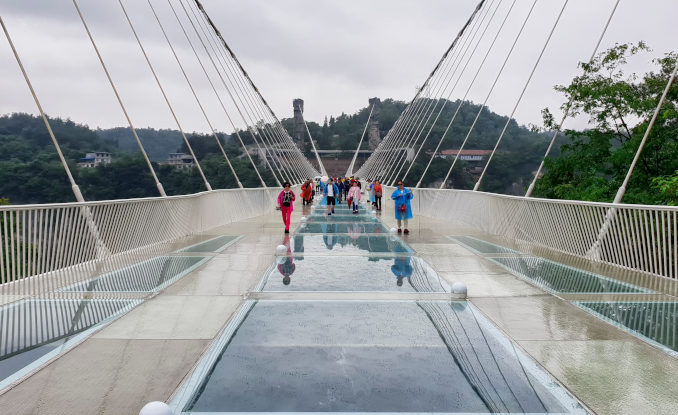 Is Zhangjiajie's glass bridge unbreakable?
To build it, the engineers installed four support towers in the quartz that makes up the rock of the canyon wall. A steel frame (a very solid metal alloy) carrying large glass panels (over 120) was built.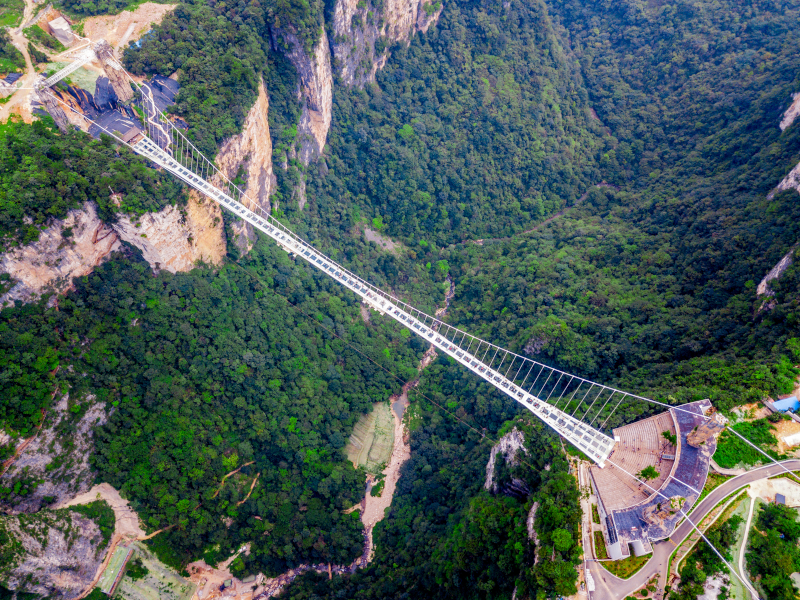 As the Chinese do not wish to see tourists fall into the ravine, 3 layers of tempered glass plates, 1.9 in thick each have been put. To be sure of their resistance, 25 volunteers tested them by jumping on an already damaged panel. The worst has been considered!
How often are glass bridges made?
Glass bridges to observe nature, there are many in the world. The most famous are the Skywalk in Arizona, and the 3 skywalks in the Tianmen Mountains in China.
The Skywalk is a circular platform in the Grand Canyon in Arizona (USA) which rises to an altitude of 4760 ft. A 918 m drop awaits us if the wrong idea of jumping comes to mind. (This is impossible given the security on the premises.)