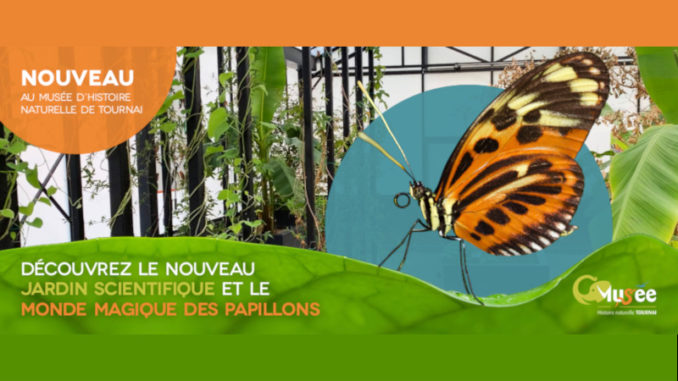 The Museum of Natural History and Vivarium of the City of Tournai is located in the heart of the city. You will discover a magnificent gallery exhibiting naturalized animals from all over the world as well as a vivarium where snakes, turtles, tarantulas, and other exotic fishes live. This summer, you can also wander through a garden laid out over 2000 yd to discover creatures such as butterflies.
Discover the brand new wonder garden of the Natural History Museum and Vivarium of Tournai.
How about nature in the middle of the city, do you like it? Wander freely through the garden and meet its inhabitants. You'll soon forget the buildings of the medieval city and wander past a huge linden tree planted on a hillock, rising above the garden itself. It is therefore a place "apart" with a completely different atmosphere thanks to its inhabitants.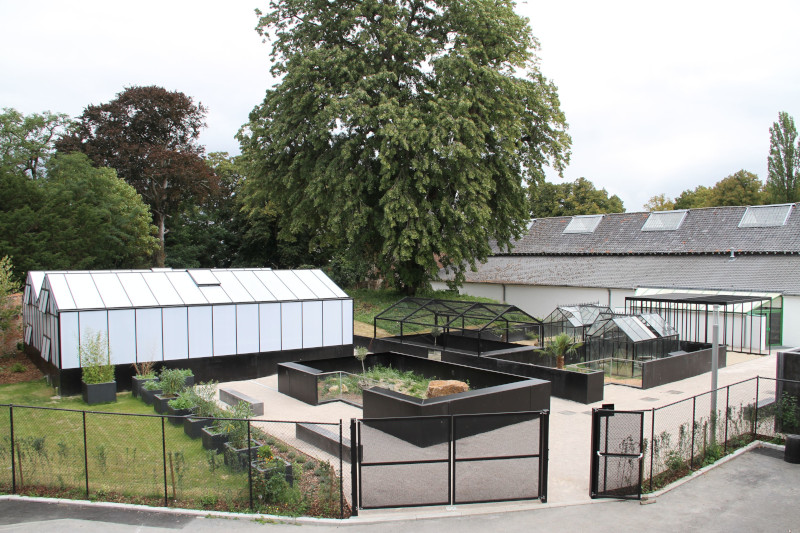 An enhanced Walloon and European biological heritage
In the garden, you will discover several thematic areas including amphibian, turtle, lizard and snake enclosures, an educational beehive and its honey garden, an educational excavation area, a touch-pool aquarium and, of course, the exotic butterfly greenhouse.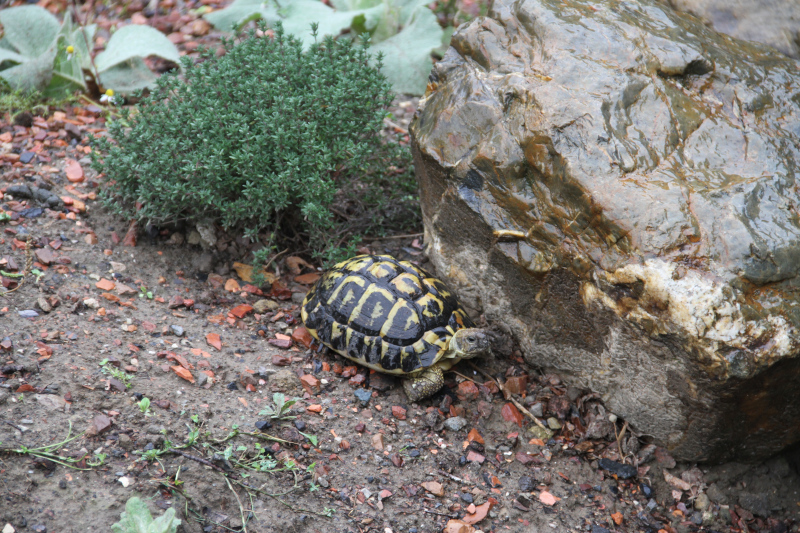 An exotic butterfly greenhouse to discover
In this last greenhouse planted on a surface of 140 m², you will discover exotic butterflies from all over the world, day and night, flying in direct contact with the public. As you enter the greenhouse, you will be immersed in the very heart of the butterflies' living environment. You will also be able to observe the hatching of the butterflies carefully as the pupae awaiting hatching are presented in a specially dedicated structure. You will certainly have a wonderful time with these ephemeral creatures and you will learn a lot about their way of life.
The garden and therefore the butterfly house is only accessible during the summer of the museum, i.e. until October 31 from 9:30 to 12:30 and from 1:30 to 5:30 pm. The museum is closed on Tuesdays.
It cannot be visited independently of the museum.
Prices: 2,60 € (individuals) – 2,10 € (groups, seniors, young people) – 1,00 € (school groups)
Listen to us on your favorite radio!